It's that time of year where we remember who we've lost this past year.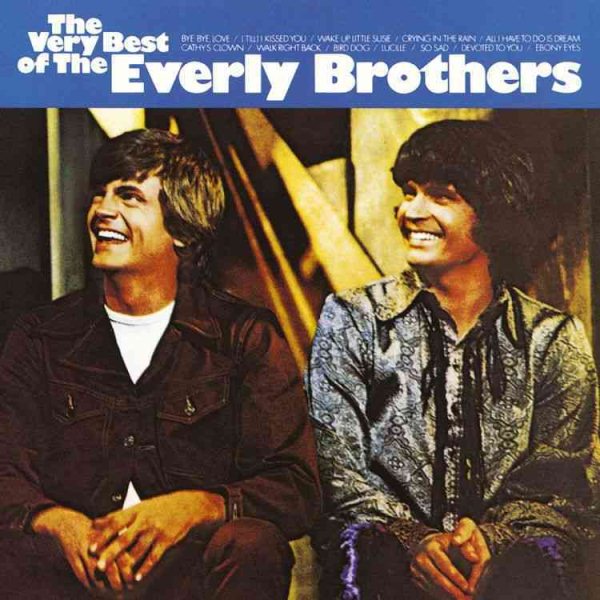 Phil Everly (January 19, 1939 – January 3, 2014)
Phil Everly was one half of the Everly Brothers. "Bye Bye Love" in 1957 brought them fame and resulted in 15 Top 10 hits between 1957 and 1962. In 1986 the Everly Brothers were among the first 10 artists inducted into the Rock and Roll Hall of Fame.
Find the Everly Brothers in our catalog here or seach on Hoopla for streaming music.
Pete Seeger (May 3, 1919 – January 27, 2014)
Pete Seeger was a folk singer and social activist. His best known songs are "Where Have All the Flowers Gone?" and "If I Had a Hammer (The Hammer Song). He was one of the folksingers most responsible for popularizing "We Shall Overcome" during the Civil Rights Movement.
Find the Pete Seeger in our catalog here or seach on Hoopla for streaming music.
Bobby Womack (March 4, 1944-June 27, 2014)
This singer song writer began his career as a child with his brothers in Curtis Womack and the Womack brothers. Sam Cooke signed the group to his label, and after some success with the newly named Valentinos, Womack played backing musician for Cooke. Womack also wrote the Rolling Stones' first UK number one hit "It's All Over Now"
Check out his CDs here or log on to Hoopla and stream his CDs for free!
Tommy Ramone (January 29, 1949 – July 11, 2014)
The last surviving member of the influence punk band The Ramones died July 11, 2014. Born in Hungry as Erdelyi Tamas, Tommy Ramone was a founding member and drummer of the Ramones famous for the songs "I Wanna Be Sedated" and "Blitzkrieg Bop". He played on the band's first three studio albums before leaving the Ramones to concentrate on studio work.
Listen to the Ramones on Hoopla
Jack Bruce (14 May 1943 – 25 October 2014)
Jack Bruce was Scottish musician and composer considered by many to be one of the greatest bass players of all times. Best known for his work in the band Cream, Bruce also had a successful solo career and occasionally performed in Ringo Star's All-Star Band.
Check out Cream's albums here or steam them on Hoopla.
Wayne Static (November 4, 1965 – November 1, 2014)
Born Wayne Richard Wells, Wayne Static is best known as the spikey haired lead vocalist of metal band Static X. Formed in 1994, Static X released six studio albums. In 2011 Wayne Static pursued a solo career and released the album Pighammer.
Find Static X's albums on Hoopla
Bobby Keys (December 18, 1943 – December 2, 2014)
December began with the loss of the Saxophonist and Rolling Stones sideman Bobby Keys. A longtime friend of Keith Richards, Keys toured and played with the Rolling Stones for 40 years. His career spanned four decades and he appears on albums by Lynyrd Skynyrd, George Harrison and Joe Cocker among other prominent muscians.
See him with Joe Cocker in Mad Dogs Englishmen or read his autobiography.