Get ready for all the glitz and glamour of Hollywood with this evening's Academy Awards! While you're waiting for a copy of one of this year's popular Oscar nominees, we suggest revisiting some Best Picture winners of the not-so-distant past.
12 Years a Slave (2013) -- What better way to get ready for the Oscars than by rewatching the Best Picture winner from last year! The film won four Academy Awards and is based on the 1853 memoir of the same name by Solomon Northup. Northup was a free African American man with a wife and children when he was abducted in Washington, D.C. and sold into slavery. This moving film depicts Northrup's years as a slave working on plantations in Louisiana and fighting for the freedom to return to his family.
No Country for Old Men (2007) -- No Country for Old Men was directed by Joel and Ethan Coen, who are known for their films Fargo, The Big Lebowski, and most recently, Inside Llewyn Davis. No Country for Old Men is the winner of four Oscars and is based on Cormac McCarthy's novel by the same name. The film is a dark thriller about a hunter in Texas who stumbles upon two million dollars and the deserted scene of a bloody drug deal gone wrong. He flees but is pursued by a merciless hitman out for revenge.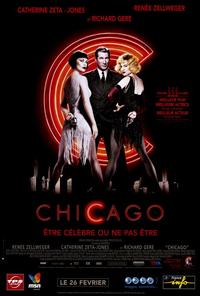 Chicago (2002) -- This dazzling musical won six Academy Awards in 2002. Dancer Velma Kelly, played by Catherine Zeta-Jones, and aspiring performer Roxie Hart, played by Renee Zellweger, live in the Jazz and booze infused 1920s Chicago. Both women are accused of murder and are sent to jail to await trial. While behind bars, they make a plan to win fame and public sympathy to escape death sentences.